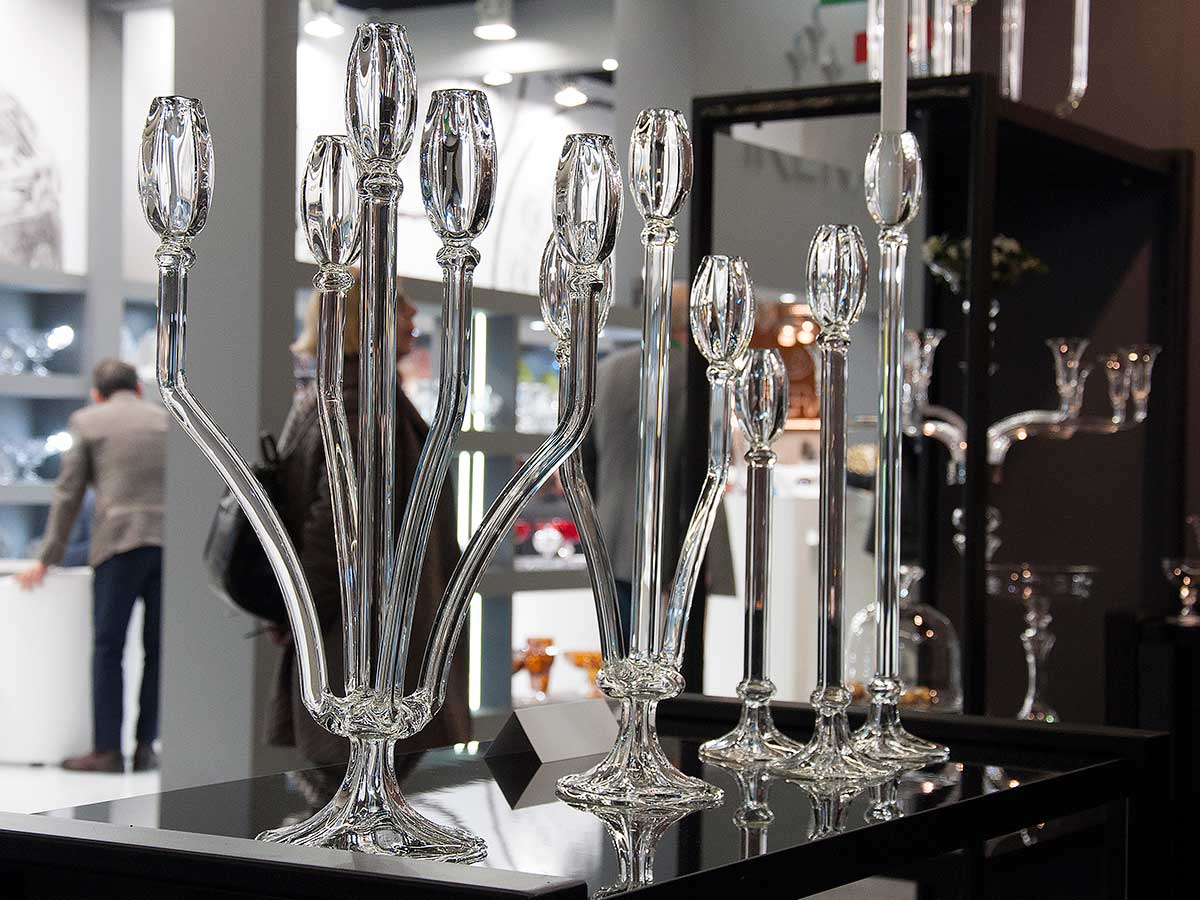 Gabriela Seres @ Ambiente Frankfurt 2018
Sustaining its tradition of participating in Frankfurt at Ambiente - the leading consumer goods trade fair that sets the trends in interior design - for the fourth year in a row now, Gabriela Seres exhibited the beautiful products part of a new collection that, we believe, impressed the audience in Germany.

The event took place at Messe Frankfurt between 9th and 13th of February. The fair marks a cornerstone every year as the biggest producers in consumer goods gather to showcase their creations and set the upcoming trends. At the same time, Ambiente has become an important point of meeting for many businesses, marked by the long history of the event that today gathers 4,441 exhibitors along with 134,600 visitors. Being part of this exhibition for such a long time comes as a statement for Gabriela Seres in the glassware market.

In the last day of the event, we had a small chat with Adrian Stefanescu, Chief of Sales at Gabriela Seres: We are very happy with how the fair has gone so far and feel we succeeded to bring more clarity regarding the Gabriela Seres brand and its values alongside with a more clearer understanding of the design trends and worldwide tendencies.
A lot of people are present here and the organizers have been doing a great job at fulfilling their attempts to improve attendance and involvement from visitors, but also exhibitors. New website, new matchmaking platform, more ways to present the products, improved advertising possibilities, as well as much more user-friendly experience. 
Regarding the process of creating the collections just in time for Ambiente 2018, he declared: Our collections have grown and grown. Our methods of creating detachable candelabra for events have been refined and our art component is better represented through our Tree of Life Candelabra. This edition, we had less products and a more elegant stand. Visitors loved our new designs and, of course, we were satisfied that orders were taken. Some of them expressed their admiration regarding our organic and nature inspired work.

Talking about future plans, Adrian stated that Ambiente is the beginning of a beautiful year for Gabriela Seres: We plan to make our brand even more visible and to develop our position on the markets we are present. Gabriela Seres will next be in Milano at Salone del Mobile, in April. We will further develop the successful collections presented here at Ambiente. In Milano we will launch our best, newest and most inclusive catalog that will feature both our new collections and our older but very successful ones.

For further information be sure to check our blog and stay in touch with us via social media: Facebook, Twitter and Instagram.